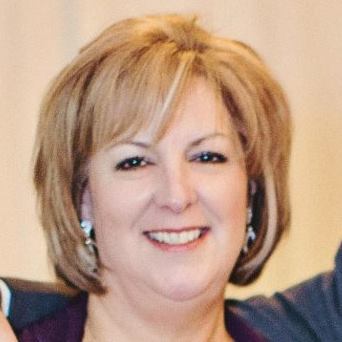 Lifeline Homecare, Inc. hired Teresa Jones as Regional Director of the Bluegrass Region. In this role, Teresa will manage the day-to-day operations of non-medical homecare services provided to clients in the Bluegrass Region, which serve the following counties: Anderson, Bourbon, Boyle, Clark, Estill, Fayette, Franklin, Garrard, Harrison, Jackson, Jessamine, Lee, Lincoln, Madison, Mercer, Montgomery, Nicholas, Owsley, Powell and Scott.
Before joining Lifeline Homecare, Teresa served for over (11) eleven years, as a Program Director for two different programs-both serving the needs of the aging population within a 10 county district. She comes to us with extensive knowledge and working expertise in the areas of Adult Protection Services, Elder Abuse and the Office of the Inspector General regulations. Teresa served as President of the Barren River Elder Abuse Coalition, and was a Council Member of Hosparus. Teresa holds a Master's Degree in Social Work and is a Certified Social Worker.
Jim Simpson, Executive Director of Lifeline Homecare, states that Teresa has shown an incredible aptitude for ensuring that Lifeline Homecare responds in a timely fashion to referrals, that scheduling of non-medical homecare services for our clients is performed efficiently, and with the highest of quality. Also, feedback from partners, clients, and caregivers regarding Teresa's service and dedication to clients has been overwhelmingly positive.
Teresa loves working with all ages, and appreciates that our services give clients the choice to live independently and comfortably in their homes, being a Social Worker gives her an enormous sense of satisfaction knowing that Lifeline helps clients and their families gain peace of mind by providing the best in quality, non-medical in-home services for themselves or their loved ones.
Lifeline Homecare's Lexington office, servicing the Bluegrass Region is currently at 3130 Custer Drive, Suite 230, Lexington, KY 40517, but will be relocated to a larger office space July 1, 2018, due to providing services in (10) ten additional counties in the Bluegrass Region. Their new location will be located at 2216 Young Drive, Suite 5, Lexington, KY 40505. To schedule a free-in home assessment for yourself or to refer someone else, call toll-free 1-844-543-3546, local number 1-859-273-2708, or email care@lifelinehomecare.org.